Welcome to the non-frames, non-Java version of Ballparks. If you are reading this, then you are not using a recent browser from Netscape. We highly recommend that you use Netscape Navigator 3.0 or higher so that you may utilize the features which we went through so much trouble to create.
While this page is not very sophisicated, it is easy to use. Click on one of the two choices below to pull up a menu of all the ballparks in that league (past, present and future):
The following choices will take you to various other locations on our site:
Advertising | Bibliography | Facts & Figures
Feedback | Links | Munsey on Ballparks
News Archive | Site Map | What's New!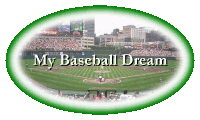 © 1996-2014 by Munsey & Suppes